Eloise Juliet arrived safely on January 6th, weighing 3100g (6 pounds 13 ounces) and measuring 51cm. Her arrival was text-book - no dramas and completely natural. I can't find a single bad thing to say about the care we recieved from the midwives at the RPA birth centre, it was better than I could ever have hoped for.
We are settling into life with Eloise quite well. She is feeding like a champion and is generally very placid. I feel incredibly lucky, albeit a bit sleep deprived!
In the last few weeks of my pregnancy I made a ton of stuff for Eloise - cuddle blankets, toy storage bags, I finished her quilt (in the pic above), tiny dresses and even a rattle - however I have not had the urge to write about it all here. So I am going to take a little break from my blog - my days are now filled with feeding, nappy changes and many many cuddles, which is certainly enough to keep me occupied. I hope to come back to it in the future, however I am not sure when that will be.
Thankyou for all your emails and messages - I have read them all, but have been a little busy to respond to them as quickly as I might have usually. Wishing you all a belated happy new year and hoping that 2011 brings you joy.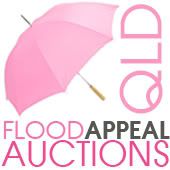 And with the current situation in Queensland breaking so many hearts I urge you all to support Toni's awesome effort to raise some much needed money for the people who have been affected by the flood disaster.